The past few days I've been so cold in my office that I've been wearing my coat all day long – which I am constantly asked about. Sure, its a pretty cute camel-colored coat with a belt and a big furry hood, but it sure does shout, "YES I'M FREEZING AND WEARING A WINTER COAT INDOORS!" Yeah, I think it's time I invest in something a little less conspicuous.
When the temperature drops and you need that extra layer in the work place, here are a few things that are better than a parka.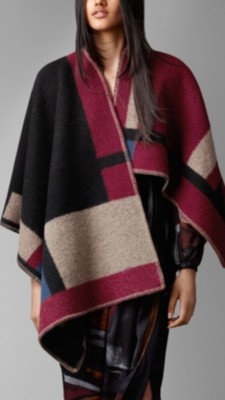 And just for fun, the completely opposite type of wrap: a wrap-effect leather mini skirt I came across that any of you are welcome to get me for my birthday 😉 They'll go great with my new pair of boots that someone else has undoubtedly already picked out, right?